TRACTORS:
GETSOME 1000 PENETRATES rust & corrosion to free up wheel nuts and track & blade bolts, exhaust manifolds & systems, splines & drive couplings and any other corrosion seized up equipment. GETSOME 1000 gives protection from moisture and corrosion and stops nuts, bolts & parts from seizing up, makes them easier to undo next time around. LUBRICATES linkages, cables, splines and couplings, hinges and locks, stops them from freezing up in sub zero temperatures. PROTECTS electrical systems. Spray GETSOME 1000 into switches, light fittings, starter motors, generators, alternators, on battery cables & terminals to protect against moisture and corrosion.
HARVESTERS:
Use GETSOME 1000 to free up, lubricate and protect chain & sprocket drives, splines and couplings, metal bushes, linkages, cables, locks & hinges, all electrical fittings, cables and equipment on all grain, fruit, vegetable, cane harvesting and picking equipment. GETSOME 1000 lubricant is compatible with hydraulic oil and hydraulic systems. Spray GETSOME 1000 on the cutting blades and separator fingers (forks) at the front of combine harvesters to protect them from moisture and corrosion in the lay off season.
STATIONARY PLANT & EQUIPMENT For LUBRICATION and PROTECTION from corrosion and moisture, spray GETSOME 1000 into and on all electrical fittings & systems, battery cables & terminals, power generating plants, irrigation pump motors, travelling irrigators, winches & cables, open sprockets & gears and linkages on windmills, pneumatic & electric power hand tools, chain saws, wrenches & hand tools, taps & dies (GETSOME 1000 is a good cutting fluid), linkages, cables and electrical systems on stationary gasoline & diesel engines.
SHEEP SHEARING
Use GETSOME 1000 to LUBRICATE combs & cutters, hand pieces, over head gear, hand piece connecting drive shafts & elbow gears. GETSOME 1000 keeps combs, cutters and hand pieces in good condition and free from corrosion between shearing seasons.
POULTRY & EGG FARMS GETSOME 1000 is very good for the lubrication and protection from corrosion for feed lines, conveyors and chains used in poultry and egg production sheds. In egg grading and packaging lines, use GETSOME 1000 to lubricate and protect the conveyor bearings and bushes, electrical systems the egg washing plant, grading and sorting machinery, keeps equipment in a good corrosion free condition, will not harm eggs and eggs will not stick to GETSOME 1000.
MINING MACHINERY & PLANT
EARTH MOVING MACHINERY:
GETSOME 1000 lubricant will penetrate and lubricate rusted and corrosion frozen track & blade bolts & nuts, splines & couplings, exhaust systems, air brake parts, fuel injectors, door hinges & locks, bushes & bearings, etc. With HEAT SEIZURES on the larger diesel engines (D series/equivalent upwards) pour half a quart of GETSOME 1000 lubricant down each fuel injector port and leave for approximately 12 hours. In most instances this will free up the pistons and rings and allow the machinery to recommence operations saving on costly down time and overhauls. GETSOME 1000 can be used 3 times for this application before the engine requires a full overhaul.
GETSOME 1000 will keep electric starter motors, alternators/generators, air starters, lights, solenoids, switches, circuits, pneumatic systems and other electrical parts and fittings lubricated corrosion and moisture free. GETSOME 1000 will not harm or effect hydraulic parts, fittings or systems.
SALT MINING:
GETSOME 1000 is very effective as an anti-corrosion lubricant for electrical parts and fittings on plant & machinery used in the salt mining and processing industry. GETSOME 1000 (NON AEROSOL ONLY) can be sprayed directly into starter motors and alternators/generators for lubrication and protection from corrosion. WINCHES, CABLES, SHACKLES, SPLINES & COUPLINGS 1000. GETSOME 1000 will keep these lubricated, easy to undo and strip while keeping free from corrosion & moisture.
UNDER GROUND PUMP MOTORS & ELECTRICAL SYSTEMS:
GETSOME 1000 will keep this equipment free from moisture & corrosion. Should any pump motors, electrical parts or fittings go under water(under ground mine or above ground flood) the equipment or fitting should be flushed with fresh water and a liberal coat of GETSOME 1000 should sprayed inside and out, then allowed to drain for a couple of hours. This will remove any residual moisture and stop corrosion from starting and in the greater majority of cases allow the equipment to go back into immediate service thus saving on costly repairs. GETSOME 1000 can be readily used on all DC, single and multi-phase alternating currents.
AGGREGATE GRADING AND CONVEYOR SYSTEMS:
Anywhere there is a high moisture or dust problem around machinery. Use GETSOME 1000 to flush bushes & bearings, sprockets & chains and couplings clean, lubricate and keep corrosion free. GETSOME 1000 has a self cleaning action and can be used over and over without first cleaning it off.  GETSOME 1000 is non-static.
GETSOME 1000 LUBRICANT HAS A WIDE AND WELL ROUNDED APPLICATION FOR THE ONGOING MAINTENANCE AND SMOOTHER OPERATION OF ALL TYPES OF MACHINERY, PLANT AND EQUIPMENT USED FOR THE FARMING, MINING AND EARTH MOVING INDUSTRY.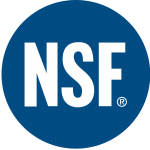 CERTIFICATIONS: 
NSF H-1 for use in Food Processing Areas. Registration #150203 (AEROSOL)
NSF H-1 for use in Food Processing Areas. Registration #150202 (LIQUID)