GETSOME 1000 anti-corrosion, anti-moisture lubricant is ideal for marine use, it doesn't dry out or wash off with water, it's non-conductive and non-staining and stops electrolysis between aluminum and stainless steel in salt water
PENETRATION:GETSOME 1000 will readily free rusted and salt corroded boat fittings & parts, lights & switches, hinges & locks, steering cables, shackle bolts, slides, etc. Using GETSOME 1000 on an ongoing basis will keep these items in a good serviceable condition for their full intended life.
LUBRICATION:
Use GETSOME 1000 to lubricate cables, locks & hinges, linkages, slides, winches, starter motors, generators, alternators, sliding windows & doors, sail tracks (ideal), deck pulleys, towing balls & couplings and any other equipment or fittings that requires a good anti-corrosion lubricant.
PROTECTION:
For protection from corrosion and damaging moisture spray GETSOME 1000 on outboard motors & power legs, into all light fittings & switches on boats & trailers, electronic circuits, wiring harness, radios, radar & antennas, starter motors, generators & alternators, gauges, air conditioning & refrigeration fan motors and anywhere corrosion is a problem.  For XTREME protection from corrosion due to salt and heavy moisture, use GETSOME  XTREME with lanolin. Lanolin is non soluble in water and will not wash off with water.  GETSOME  XTREME will protect your electronics, wiring. Motors and dissimilar metals from corrosion and electrolysis.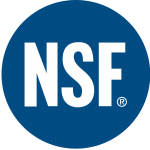 CERTIFICATIONS: 
NSF H-1 for use in Food Processing Areas. Registration #150203 (AEROSOL)
NSF H-1 for use in Food Processing Areas. Registration #150202 (LIQUID)
DONT BELIEVE US? THEN GETSOME OF THIS!