| | | |
| --- | --- | --- |
| GETSOME 1000 will keep all weapons in a first class operating condition and free from corrosion and moisture whether they are used everyday or kept in storage for long periods. GETSOME 1000 will not harm any timber or plastic stocks or grips or the blued or blackened metal coatings on guns. GETSOME 1000 will not dry out or gum up mechanisms or slides. GETSOME 1000 has a high pressure anti-wear addition to reduce friction and galling in the weapon. | | |
HANDGUNS: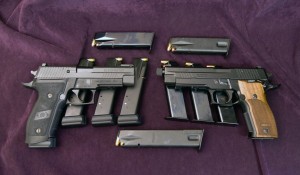 Use GETSOME 1000 to clean lubricate and protect all barrels, chambers, slides and trigger mechanisms. Using the extension tube on the aerosol can, you can easily flush out dirt and powder residue from sensitive trigger mechanisms and lubricate and protect them without causing damage to them. Using BLACK POWDER loaders, GETSOME 1000 will help clean off powder residue and keep them corrosion free and lubricated between uses GETSOME 1000 is the only product that can be used to clean, lubricate and protect all handguns from corrosion all the time whether in use or in storage.
RIFLES & SHOT GUNS.
All rifles, shotguns, semi & full automatic weapons can all be fully strip cleaned and reassembled using GETSOME 1000. It will keep these weapons in a very good corrosion free operating condition without drying out or gumming up. Use GETSOME 1000 to help remove the build up in shotgun barrels. GETSOME 1000 is a good lubricant for operational use and it leaves no residue and allows for easier cleaning after use. GETSOME 1000 is good for long term corrosion free storage of all these weapons.  GETSOME 1000 has no petroleum smell and will not leave an odor.
AIRSOFT GUNS!
Fully safe and tested for all types of Airsoft.
AEGs – clean, protect and prolong life of trigger contacts and motors, increase compression, clean hop up and barrel
GBBs – Helps to stop and prevents leaks, increase gas efficiency,  help seals and compression parts, improves performance by reducing friction of moving parts
Some of the 1000's of ways GS1000 can help your gun!
 SAFE for KWA GBBs! Previously, you could NOT use silicone or similar lubricants at all in KWA GBB guns due to lubricants reacting with the bucking causing them to swell. NOT ANYMORE! GS1000 is completely safe for use with KWA GBBs and all Airsoft Guns!  Non Static- does not attract dust.  Does not gum up, dry out or wash off with water.
 SAFE for AEG Trigger Contacts! GS1000 is dielectric, meaning it does not conduct electricity.  Use GS1000 to clean carbon blackened contacts, protect them from further arcing and prolong their life!
 SAFE for AEG Motors! Because GS1000 is dielectric, it can work as a motor cleaner and lubricant. Will help to keep clean of carbon buildup on the commutator and magnets as well as keeping brushes spotless!
GUNSMITHS
Use GETSOME 1000 for all repairs and maintenance. GETSOME 1000 is an ideal lubricant for cutting, drilling, tapping and machining of gun parts.
DONT BELIEVE US? THEN GETSOME OF THIS!
ROBERT MEYER,  "AVET MAN" put GETSOME 1000 to the test on Fishing Plyers that were Rusted Shut.   GETSOME OF THAT!
Dark Horse Airsoft got some GETSOME 1000! Wonder what they think?
Crazyncman got some GETSOME 1000! Lets see what his thoughts are.
predawndeath try out GETSOME 1000 in action! Lets see what he has to say.
MrLeonidas0001 also got GETSOME 1000! What are his thoughts?